QSR Billing and Inventory Management Software
Quick Service Restaurants need fast responsive POS solutions which can handle large volumes of orders. Dyne software for QSR is tested to more than 10,000 individual orders (KOTs) per day in networked environment. The Dyne POS interface is easy to learn and use. Dyne's keyboard only mode allows super fast operation without requiring the operator to touch the mouse.

Dyne flexible menu system lets QSR set menus dynamically from a central head office, setup menu items with toppings, easily incorporate and monitor sales promotion schemes.
QSRs, as most F&B businesses, are most profitable when operated in a chain of outlets. However, growth brings it's own challenges. Dyne software has helped numerous QSR chains achieve customer delight and increased profits via a central MIS system, central kitchen management and centralised CRM solutions.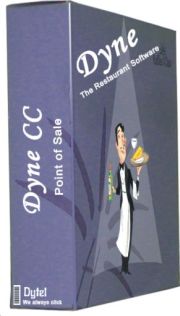 Dyne Software Representative Client List for QSR, Fast Food, Casual Dining Restaurant
Shivala
Welcome Restaurant
Veg Treat 2
Springfields
Torp It Up
8 Counter Food Mall on Mumbai-Pune Expressway
How Dyne software modules can help QSR and Fast Food restaurants
QSR chains and fast food outlets can use the Dyne modules below to streamline their operation. Be sure to contact us for a detailed demo to know all the details!
Other useful Dyne modules
Dyne:CK - Manage central kitchen, central procurement and food processing for your QSR chain using Dyne Central Kitchen Management software.
Dyne Kitchen Display System - Lets chefs look at orders onscreen and dynamically track delivery timelines.