Pizza chain Software / Home Delivery Food Business Management Software by Dyne
Dyne helps home delivery service operators to execute every delivery order to the satisfaction of the customer, ensuring maximum repeat orders.

Dyne software ensures that the order is taken quickly and accurately with complete customer details, the integrated order tracking system ensures that orders are never mixed up and payments are received.
Dyne is designed for high volume order-taking and can scale to take hundreds of orders per hour.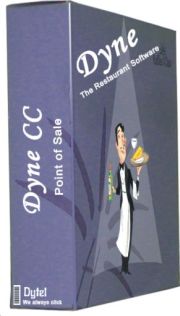 Dyne Software Representative Client List for Pizza and Home Delivery business Restaurant
How Dyne software modules can help Pizzerias and Home Delivery business
Pizza chains and home delivery outlets can use the Dyne modules below to streamline their operation. Be sure to contact us for a detailed demo to know all the details!
Other useful Dyne modules
Dyne:CK - Manage central kitchen, central procurement and food processing for your pizza chain using Dyne Central Kitchen Management software.
Dyne Kitchen Display System - Lets chefs look at orders onscreen and dynamically track delivery timelines.