Food Court Management Software - Dyne
Food courts can be messy places to control if one doesnt have the right tools. For the customer it can easily be a frustrating experience to place orders on multiple counters and to pay cash at each counter - this after waiting impatiently in long ordering queues.
Dyne food court management software brings the smiles back to the customers faces.

Dyne food court management software lets customers avail a rechargeable food court spend card from a single counter. Having possesion of the plastic card, the customer then proceeds to any dispensing counter for hassle free order placement.
The order payment is done instantly with a swipe of the card. No messy change to hand back and no long ordering queues to wait in for the customer. Any unspent balance on the card is easily refunded on exit of the food court.
The food court operator gets complete and accurate reporting of all counter sales and cash management is restricted to only the card issue counter.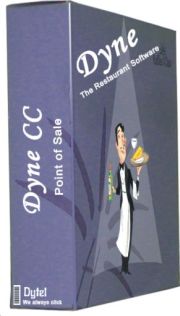 Dyne Food Court Management Software Highlights
Easily manage POS operations for large food courts
Supports single or multiple card issue counters
Card validity can be configured
Card deposit can be collected to cover card issue costs. Deposit will be refunded on card return.
Card can be re-charged with spendable amount any number of times by the customer.
Cash collection can be enabled at select outlets in addition to card based settlement
Each counter can individually opt for PC or touch screen POS hardware
Dyne Food Court Management Software Benefits
Food Court operators can reliably and accurately track sales for all counters
Makes the placement of orders across multiple counter a pleasurable experience
Minimises order placement times and increases revenue for the counters
Maximises customer satisfaction