Cake Shop and Bakery management software - Dyne
Dyne software enables efficient management of cake shops, bakeries, ice cream parlours and juice bars.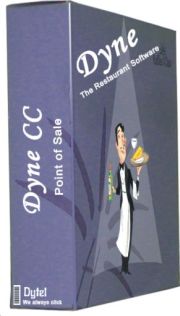 Dyne Representative Client List
Cake Shops / Bakeries - Oven Fresh, Cake and Candy, Cake Tree, Patisserie Uno, Le 15, Theobroma
Ice Cream / Juice Parlours - Amore Gelato, Naturals (franchise), Hokey Pokey Dew Drops, HAS Juice Bar, Froyo
Mithai / Sweet Shops - Brijwasi , Ramas
How Dyne software modules can help Cake Shops and Bakeries
Here's how cake shop and bakery owners can use various modules of Dyne to manage thier business and bring efficiency to their operations.
Other useful Dyne modules
Dyne Kitchen Display System - Manage central kitchen, central procurement and food processing for your cafe chain using Dyne Central Kitchen Management software.
Dyne:CK - Lets chefs look at orders onscreen and dynamically track delivery timelines.