Cafe Billing and Inventory Management Software / Deli Software - Dyne:CC
Cafe owners face a business environment with unique challenges. The tight rope balance between providing the right quality, pricing and ambience, managing with minimal staff and carving a unique identity for one's brand in a crowded market.

Cafes, as most F&B businesses, are most profitable when operated in a chain of outlets. However, growth brings it's own challenges. Dyne helps cafe chains achieve a central view of all operations, control costs and delight customers.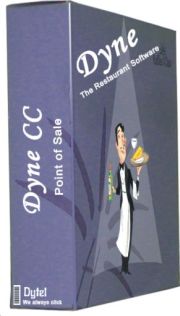 Dyne Representative Client List for Cafe, Bistro
How Dyne software modules can help Cafes
Here's how cafe owners can use various modules of Dyne to manage thier business and bring efficiency to their operations.
Other useful Dyne modules
Dyne:CK - Manage central kitchen, central procurement and food processing for your cafe chain using Dyne Central Kitchen Management software.