Central Kitchen Management Software - Dyne:CK
Dyne is a robust and full featured solution covering the complete operations cycle of a central kitchen. Whether you are runnning a captive central kitchen or delivering packaged food items to contracted clients, you will find Dyne:CK to be an indispensable tool to manage and grow your business.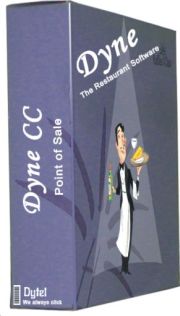 25+ years of continuous product evolution
Successfully used in captive and non-captive central kitchen
Installation and support available across all Indian cities and abroad
Tested upto 100,000 individual orders per day
Turnkey installation available
Dyne:CK Central Kitchen Management Software Features
Multi warehouse perishable inventory management
Vendor / Supplier Rate Contract management
Requisition consolidation from Outlets serviced by Central Kitchen
Purchase Order Management
Material Inward / Purchase and MRN generation
Kitchen Issues and Transfers to outlets with Challan generation
Night Balance / Closing system
Physical Stock Verification
Production Management
Wastage / Spoilage control at each stage
Extensive set of reports for each business process
Dyne:CK Addons
Dyne addons enhance the functionality of the base Dyne:CK software.
Recipe Management Add-On
This addon allows the Central Kitchen management to look at the details of the food cost structure using incredibly flexible and friendly recipe definition tools.
The output of module is uptodate Per plate costing, Variances Report between Actual and Calculated Material Consumptions, Online Stocks, detailed Material Requirement Report.
Production Management Add-On
This addon appends the features below to the base Dyne:CK funationality
Yield Calculations for Butchery or Vegetable Processing
Production Volume Plan based on outlet requisitions
Raw Material Requirement Plan
Area-wise Dispatch to Outlet
Production Reports
Barcode Label generation for Packaged Food Production